Stadsing A/S
For more than half a century, Stadsing A/S has delivered cleaning and hygiene products and have taken pride in providing professional solutions - tailored to customer needs.
Our range consists of 20,000+ items with professional products and clothing for:
Cleaning
Waste solutions
Profesional care & hygiene
Catering
Safety and personal protection
Locations: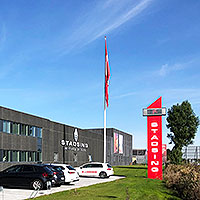 JUTLAND - Headquarters

Stadsing A/S
Østre Fælledvej 13
DK-9400 Nørresundby

Tlf.: +45 70 15 34 00
[email protected]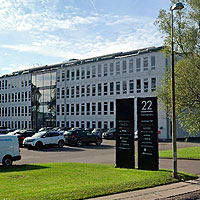 ZEALAND

Stadsing A/S
Mileparken 22, 2nd floor
DK-2740 Skovlunde
Our brands
Stadsing A/S has seven private labels »







Info
Frequently asked questions (FAQ).

Industry association SPT
Stadsing A/S has been a member of the trade association SPT (Soap, Perfumery and Technical/Chemical products) in more than 25 years. SPT is a diversified organization for manufacturers and suppliers of detergents, cosmetics and personal care products.

Through membership, we are ensured a constant stream of information about what is happening nationally and internationally, both legislative and currents on the market. It gives us an extra opportunity to stay abreast of developments. Through the cooperation of SPT, we have helped to develop SPT Certificate which guarantees that we as a supplier works with quality, ethics and environment.